With the fundamental foundation that remarkable properties, destinations, and locations are the heart of our business, Hilton & Hyland is committed to actively serving each of these very special communities. Hilton & Hyland Helping Hands is a program in which we volunteer time, expertise and financial assistance to organizations that help empower people and causes in need. Hilton & Hyland's staff and agents both work hand-in-hand to dedicate our mission and focus on these areas of focus: housing, hunger, mentoring youth, and providing opportunities for the next generation.
Since its inception, Hilton & Hyland Helping Hands has expanded into multiple philanthropic categories and regions, and the program continues to thrive and grow, all led by the staff and agents alike, who are each dedicated and committed to the diverse array of causes the group champions.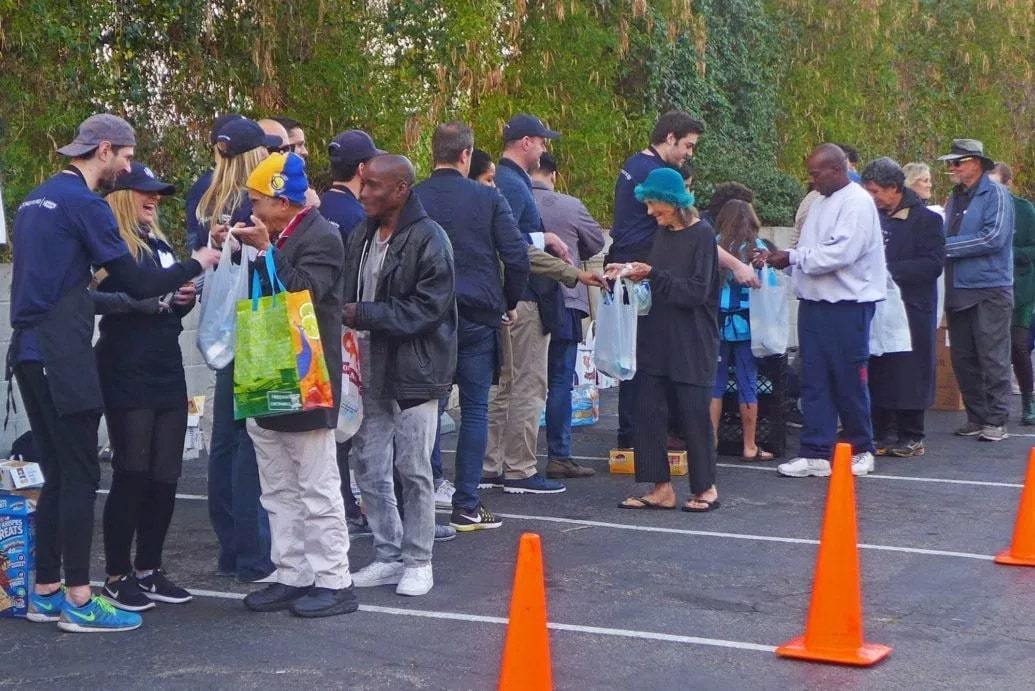 Since 1996, Food on Foot is a non-profit organization dedicated to providing the poor and homeless of Los Angeles with nutritious meals, clothing, job opportunities, and assistance in the transition to employment and life off the streets.
Food on Foot is the last resort for many of the individuals who come to them. They work with men and women whose deep emotional problems have led to lives of homelessness, substance abuse, incarceration, and an utter lack of belief in themselves. Unimpeded by traditional funding models, Food on Foot invests the tremendous amount of time needed to build our workers' confidence and help them overcome their fear of success – at the same time building partnerships with potential employers who will give our graduates the opportunities they need.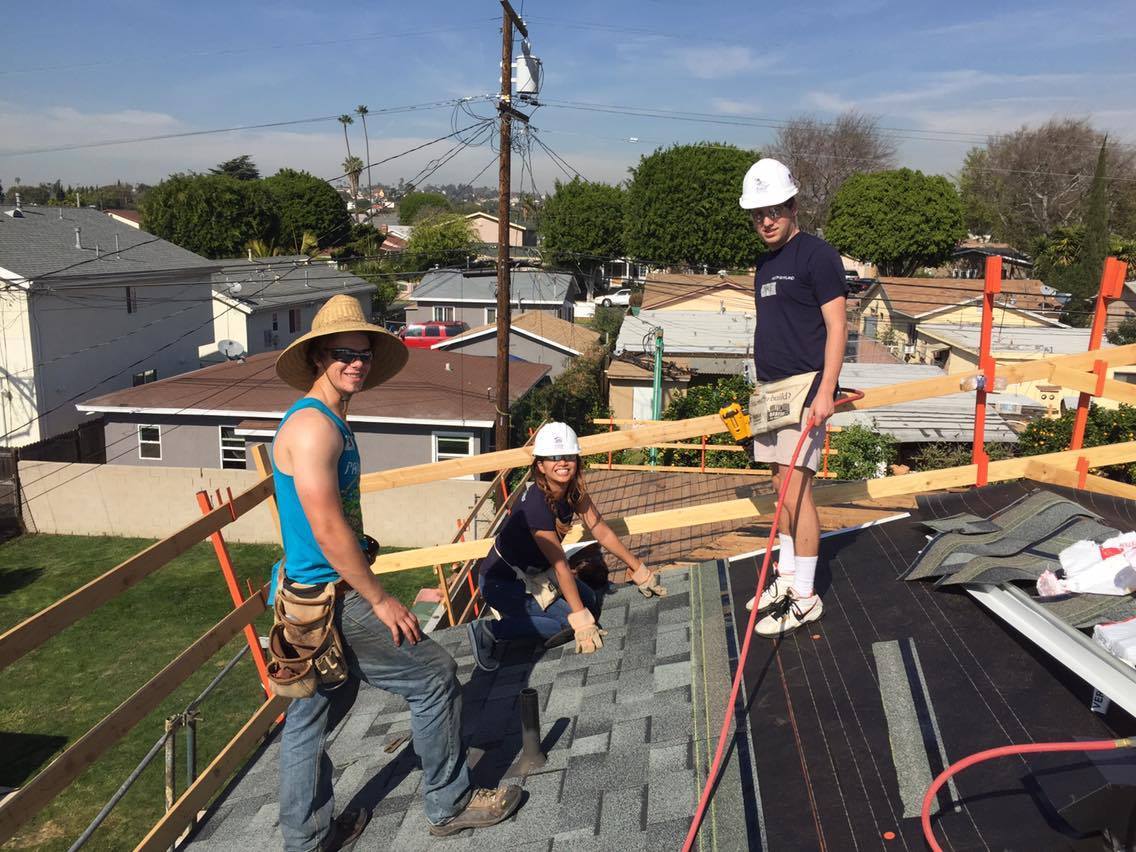 Habitat for Humanity of Greater Los Angeles (Habitat LA) strives to eliminate substandard housing through advocacy, education and partnership with families and individuals in need to build decent, sustainable and affordable housing. Since 1990, Habitat LA has built and repaired more than 1,000 homes locally and worldwide, transforming the lives of hundreds of individuals. Habitat LA is a GuideStar® Valued Partner and has achieved the coveted Charity Navigator 4-Star rating awarded to nonprofits for sound fiscal management and commitment to accountability and transparency.
For 33 years the Los Angeles Ronald McDonald House has provided families with a safe and supportive place to stay while their child undergoes treatment for critical illness or injuries at local hospitals. To date, more than 30,000 families have stayed at the Los Angeles Ronald McDonald House during their time of need. The House strives to:
Provide families of sick children with safe, welcoming lodging near their hospitalized child.
Insure that children have the support of their family members during their difficult medical treatment.
Provide families with stress-reduction activities to help them avoid sibling and parental isolation, and loss of financial security.
For over 60 years, the Los Angeles Boys & Girls Club has accomplished its goals of opening doors and transforming lives by providing a safe place where young people can be themselves, be proud, and experience opportunities never thought possible. Through programs that expand horizons, the Club challenges youth to experience the world outside their doorsteps and gives them the tools to succeed.
The American Red Cross Los Angeles region serves nearly 10 million people in 88 cities within Los Angeles County. We also serve Inyo and Mono Counties and the eastern third of Kern County. We are dedicated to helping victims of disaster and providing programs and services that help our community prevent, prepare for, and respond to emergencies. The L.A. Region – part of a nationwide network of locally supported chapters – is comprised of the following six Red Cross chapters: Antelope Valley, Glendale-Crescenta Valley, Greater Long Beach, Los Angeles, San Gabriel Pomona Valley and Santa Monica.
Vista Del Mar Child and Family Services has cared for Los Angeles' most vulnerable children for over 100 years, providing a range of exceptional programs in education, mental health, autism, adoption, residential care, prevention and early intervention. Vista's programs are for children with social, emotional and behavioral challenges, wrapping love and support around the entire family and today is Los Angeles' most prominent resource for children on the Autism Spectrum.
Celebrating 60 years, Young Musicians Foundation (YMF) exists to unify communities through exceptional classical music experiences for youth. YMF offers programming that serves children of Southern California regardless of socio-economic or ethnic background. We provide performance opportunities through our Debut Orchestra and Chamber Music Series; scholarships for instrumental instruction; and music education for students ages four through 17. Involvement in the arts contributes to literacy with a focus on common core, self-esteem, and social and emotional skills.
Founded in 2001 and comprised solely of volunteers, the Friends of Greystone is a non-profit organization whose mission is to raise funds to restore, preserve and protect Doheny Greystone Estate, owned by the City of Beverly Hills and considered to be among California's most luxurious residences south of Hearst Castle. Included in our goals is to provide educational programs to students, residents of Beverly Hills, and the general public. All funds raised go exclusively to the benefit of Doheny Greystone Estate.
Built in 1911, the Robinson mansion was one of the first homes in Beverly Hills. Known for hosting the areas most legendary parties—it was not uncommon to catch famed individuals entering and leaving the estate. Today, the garden is recognized as not only a historical landmark, but also as an exotic paradise that all sightseers are invited to enjoy.